Article supplied by RFDS
Steve Mogridge was driving on a lonely stretch of the Goldfields Highway when he instantly lost all feeling in the left side of his body. The 66 year old suddenly couldn't move while behind the wheel of a manual car, travelling at 110 kilometres per hour.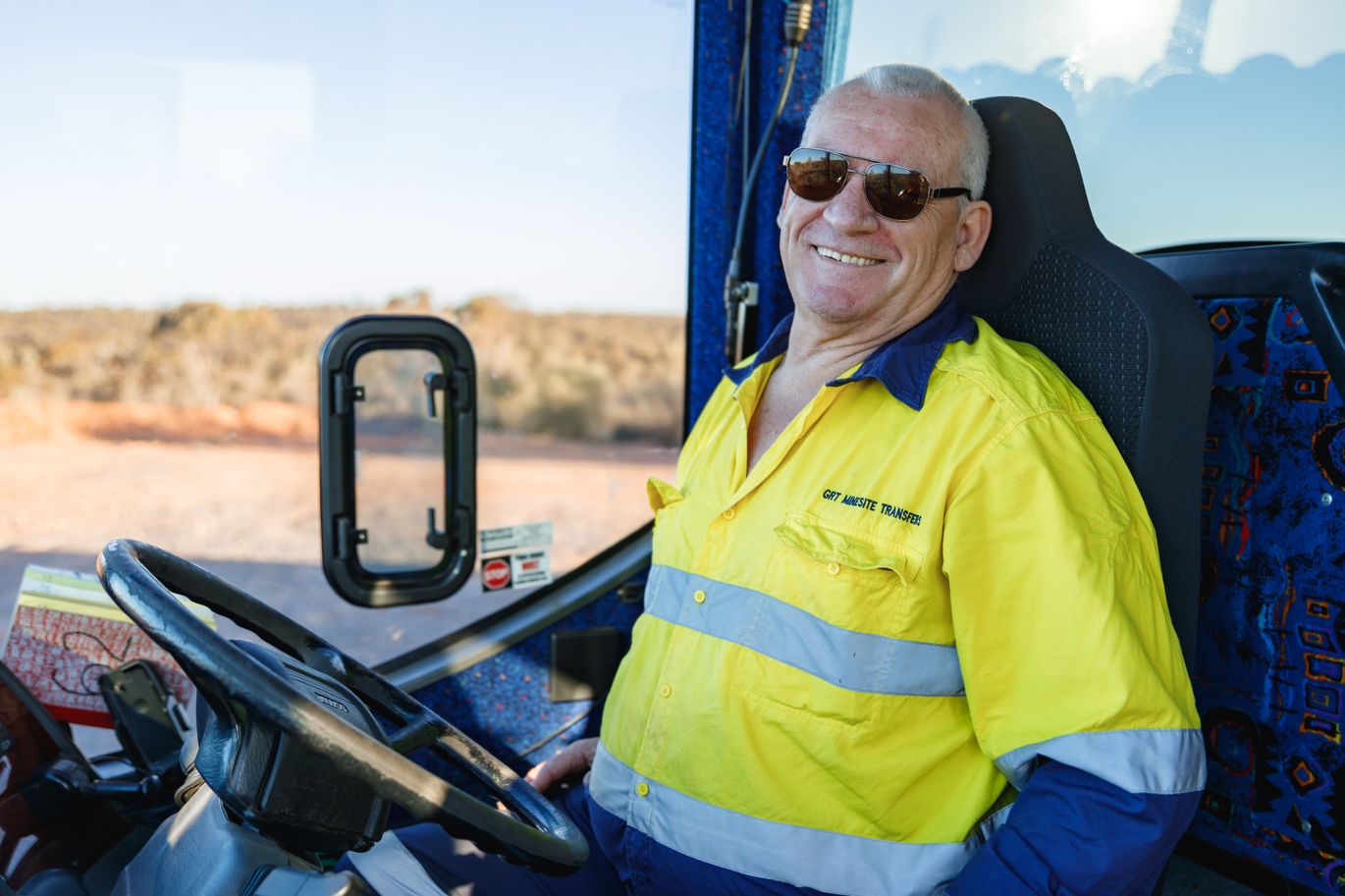 "I was at least 50 kilometres away from Leonora Hospital, and I somehow had to keep driving. What choice did I have? If I had stopped, I certainly wasn't going to get the help I needed," he said.
Steve recognised that he was having a stroke. When he arrived at the hospital, he had to let the car stall to a stop in the carpark. He managed to drag himself to the front doors, where he was able to wave down a nurse inside to come over and assist him.
Shortly after, the Kalgoorlie resident was being flown to Perth by the Royal Flying Doctor Service for treatment.
"It happened so fast. My job that day was going to be to driving a bus full of staff from the Jaguar Mine to Leonora Airport – instead I was at the Airport, being loaded onto a RFDS plane!" Steve said.
"The crew from Meekatharra were so cool, calm and collected. The pilot assured me they were going to make my flight as comfortable as possible."
Steve spent two weeks recovering in the stroke unit at Fiona Stanley Hospital, and had a stent inserted in his carotid artery.
After three months off, Steve is now back at work as a bus driver and says apart from a bit of instability on his left side, he's feeling like himself again.
He says knowing the RFDS is there gives peace of mind to those living in regional areas.
"After my stroke, there was no MRI machine (at Leonora Hospital,) no adequate medication available and no neurologists on hand. The only option was to get to all of this help as soon as possible, it wasn't coming to me," Steve said.
"My only alternative to being flown to Perth was to be transferred by ambulance to Kalgoorlie and then driven to Perth. That adds up to more than 9 hours of travel time plus any stops along the way.
"Instead, less than one and a half hours after leaving Leonora Hospital, I was being positioned in a MRI machine at a hospital in Perth. The RFDS saved vital time, which ultimately saved my life."